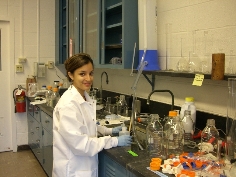 The Department of Earth and Environmental Engineering offers a full range of bachelor's, master's, and doctoral degree programs, designed to simultaneously expose students to the vast spectrum of 21st-century environmental problems while building expertise in at least one particular problem area of interest. This combination of cutting-edge breadth and depth provides an exceptionally strong academic foundation upon which to pursue a wide variety of career paths that appreciate the complex and multi-disciplinary nature of environmental problems.
Detailed descriptions of all of our academic programs provided here. Please consult the School of Engineering's bulletin for official degree requirements.
Please consult the Columbia University admissions site for instructions on how to apply for our programs.