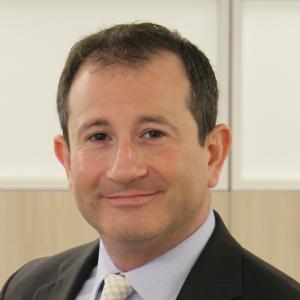 Eric Rosenberg
ADJUNCT ASSOCIATE PROFESSOR
Research Interests
Hydrology, Water Resources Management, Climate Change Adaption, Remote Sensing
Eric Rosenberg's expertise is in the broad areas of water resources and hydrologic modeling. He is interested in the impacts of climate change on water supply and stormwater systems and water resources management strategies to adapt to these stressors. Climate change permeates many of the most pressing issues facing our water infrastructure, challenging the fundamental principles upon which much of it is based.
A paradigm shift is underway in the water industry. Whereas the planning and design of water systems has historically been based on observations from the past, climate change has driven such plans to increasingly rely on predictions of the future. Eric analyzes observed and modeled data to characterize the range of possible futures, investigating topics such as design storm intensities for storm sewers and the upstream migration of riverine salt fronts from sea level rise. He creates tools that enhance the accessibility of climate projections at local scales and allow users to understand their implications for organizational objectives. He conducts applied research that seeks efficient methods for incorporating climate change into risk management and cost-effective approaches for building resiliency into existing infrastructure. His goal is to distill the complexities of planning for climate change to a practical level.
Eric holds a BS from Northwestern University and a MS from Columbia University, both in civil engineering. He earned a PhD in civil and environmental engineering from the University of Washington in 2012, writing his dissertation on seasonal streamflow forecasting in the western United States. In addition to his position at Columbia, Eric is an associate for Hazen and Sawyer, where he works on projects involving water supply planning, decision support system development, climate change adaptation, and stormwater management. He teaches EAEE E4350 Planning and Management of Urban Hydrologic Systems.